Photoshop Patterns Unleashed



Conquer the Art of Pattern Design with Photoshop Patterns Unleashed
In this course, I'll take the guesswork out of creating repeat patterns in Photoshop. I give you my exclusive PatternMagic Pro action set for quicker and more effective repeat pattern creation, as well as teach you everything you need to know on using Photoshop for seamless pattern making.
ENROLL NOW →
IMAGINE IF YOU COULD...

Create beautiful, professional patterns that stand out in the surface design world.

Learn how to critique and level up your patterns.

Learn a quick and time-saving method for creating seamless patterns in Photoshop.

Spend less time frustrated and more time creating beautiful things.

Gain confidence in your Photoshop pattern design skills.

Learn how to scan your painted art and import your Procreate designs into Photoshop.
I don't know that words will properly convey just how great this course is! First of all, Mandy is brilliant when it comes to her knowledge in surface pattern design. And she's done a phenomenal job sharing what makes great design and then gives you the tools and process so you can create your own fabulous patterns. Mandy does a great job in breaking down each step so it's clear and easy to follow. These techniques and tools have saved me so much time and allow me to create beautiful patterns quickly!

Rachel (@FlounceandFlourish)
DESIGNER
Our money-back guarantee
Try my course for 14 days, risk-free
HOW AMAZING WOULD IT BE TO SUPERCHARGE YOUR WORKFLOW
AND REVOLUTIONIZE THE WAY YOU CREATE PATTERNS
ENROLL NOW →
If you're ready to level up in pattern design, Photoshop Patterns Unleashed by Amanda Grace is a gem worth every penny. The course's revolutionary Photoshop actions let you build intricate patterns with a click—trust me, they're worth the price alone. As a Photoshop beginner, Amanda's expert guidance made complex topics easy to grasp. She's dedicated to student success, offering resources, tutorials, and exercises. The course gave me newfound confidence and rapidly improved my Photoshop skills. It's impeccably organized with high-quality videos. To sum it up, this course is a game-changer that empowers you to design patterns with confidence.


-Krista Henson

I highly recommend this course! I've been using photoshop for about three years and Amanda has definitely improved my workflow allowing me to create and export patterns faster than before! I also love that she takes you through setting up the interface in Photoshop. I learned how to set up the program specifically for surface pattern design and this has greatly contributed to the ease of creating. I also love incorporating what I learned I Amanda's procreate course and using her custom actions in Photoshop to help test and export patterns. I've already rewatched the course a few times and each time I learn things that I didn't understand before. Definitely a must for beginners or anyone looking to improve their workflow!
-Allison Aharoni
Here's what you'll learn
Everything you need to achieve your goal -
over
6 hours

of instruction!
Module 1
Ready, Set, Unleash Creativity: Diving into Our Course
Where we embark on an exhilarating journey into the world of surface pattern design. This module sets the stage for your creative exploration, providing you with the necessary foundation to thrive in this exciting field.
In this module, we'll introduce you to the course structure and outline what you can expect throughout your learning experience. We'll dive deep into the fundamental principles and techniques that will unleash your creativity and empower you to bring your unique artistic vision to life.
Module 2
Unleash Your Creative Potential: Photoshop Basics Revealed
 This module, tailored for digital surface pattern designers, will give you a solid foundation in Photoshop's fundamental tools and techniques.
You'll start by mastering selection tools, then explore the versatility of layers and masking techniques. We'll guide you through blending modes and adjustment layers, crucial for fine-tuning designs, and introduce smart objects for non-destructive editing.
This module combines theory with practice, featuring hands-on exercises and assignments to apply your new skills. By the end of this module, you'll confidently create remarkable patterns using Photoshop basics. Ready to unleash your creative potential?
Enroll now and master Photoshop for pattern design
Module 3
Photoshop Actions: Your Secret Tool
This module dives into Photoshop actions, a feature that can greatly enhance your design workflow.
The highlight of this section is an introduction to the Patternmagic Pro actionset. This tool simplifies the pattern-making process, enabling you to create intricate designs with ease. I'll show you how to use Patternmagic Pro and how to create your own custom actions.
In "Photoshop Actions: Your Secret Tool," you'll learn the benefits of Photoshop actions and understand how they can revolutionize your design process, saving you time and allowing more focus on creativity.
This section isn't just a tutorial—it's an opportunity to transform your workflow and improve your skills. Ready to discover your secret tool in Photoshop? Enroll now and let's explore Photoshop actions together!
Module 4
Unleashing Your Creativity: Let's Make Some Patterns!
 This module is designed to unlock your creative potential and equip you with the skills to craft stunning patterns, regardless of your experience level.
Under the guidance of a professional design brief, you'll learn to create full-drop, half-drop, and half-brick patterns in Photoshop. We provide step-by-step instructions to ensure you're confident in handling any pattern design task.
But this module offers more than just technical skills. By completing it, you'll gain confidence in your creative abilities and develop a robust portfolio that showcases your pattern design prowess.
So, are you ready to unleash your creativity and start making distinctive patterns? Enroll now and let's embark on this exciting journey of pattern design together!
I am so thankful to have found Mandy! Her teaching style is clear and concise. She has an ability to breakdown complex programs into bite sizes pieces…making it very easy to implement them into your own workflow. You will walk away from any of Mandy's courses inspired and ready to get to work. Her shortcuts will save you time and increase your work flow.


-Rebecca Jane Woolbright
Mandy has such a knack for breaking down complex tasks into simple, easy-to-follow steps. She has a direct approach that gets right to the heart of the matter making the learning process super efficient and enjoyable. Her delivery is effortless, clear, and easy to understand. I wholeheartedly recommend Mandy to anyone seeking to learn Photoshop. Her ability to simplify detailed tasks, paired with her confident and concise delivery, makes her a wonderful teacher!
-Kim Burks (Ramona & Ruth)
Ready to
achieve your goal? Choose your payment plan:
And there is more!
When you enroll, you'll also get these awesome bonuses:
Bonus #1
Digitize your art with
Indy Bloom
Join Mindy Young, the talented artist behind Indy Bloom Design, as she reveals her secrets to digitizing watercolor art for seamless patterns in Photoshop.
Bonus #2
Procreate and Photoshop - Best Pattern Friends!
Combine the best features of both programs to create intricate and flawless patterns with ease. Unlock a new level of creativity and design possibilities as you seamlessly transfer your artwork from Procreate to Photoshop.
Bonus #3
Beginners guide to making your own mockups!
Discover the art of creating your own stunning mockups in Photoshop with our beginner-friendly guide. Unleash your creativity, showcase your designs, and bring your ideas to life with professional-looking mockups.
Meet your instructor
Hi, I'm Mandy
Pattern Designer, Illustrator, Educator
Your guide on this transformative journey is none other than Mandy Corcoran of Amanda Grace Design, a successful licensing artist, and a certified Adobe educator. Mandy is not just an expert in the field; she's also a passionate teacher committed to helping you unlock your potential. Mandy's work as a licensing artist has been recognized across the industry. Her designs have graced countless fabrics and home goods, adding beauty and warmth to homes worldwide.
With her deep understanding of the market, Mandy knows precisely what it takes to create designs that not only look good but also sell.
But Mandy's credentials don't stop there. She's a certified Adobe professional in visual design, demonstrating her mastery of the most important tool in a designer's arsenal. As an Adobe educator, she's been trained to impart this knowledge in a way that's accessible and engaging. With Mandy, you're not just learning Photoshop patterns - you're learning from a seasoned pro who's been where you are now and knows how to get you where you want to be.
So, are you ready to learn from the best in the business? Sign up for the Photoshop Patterns Unleashed online course today and let Mandy Corcoran guide you on your path to becoming a standout surface pattern designer.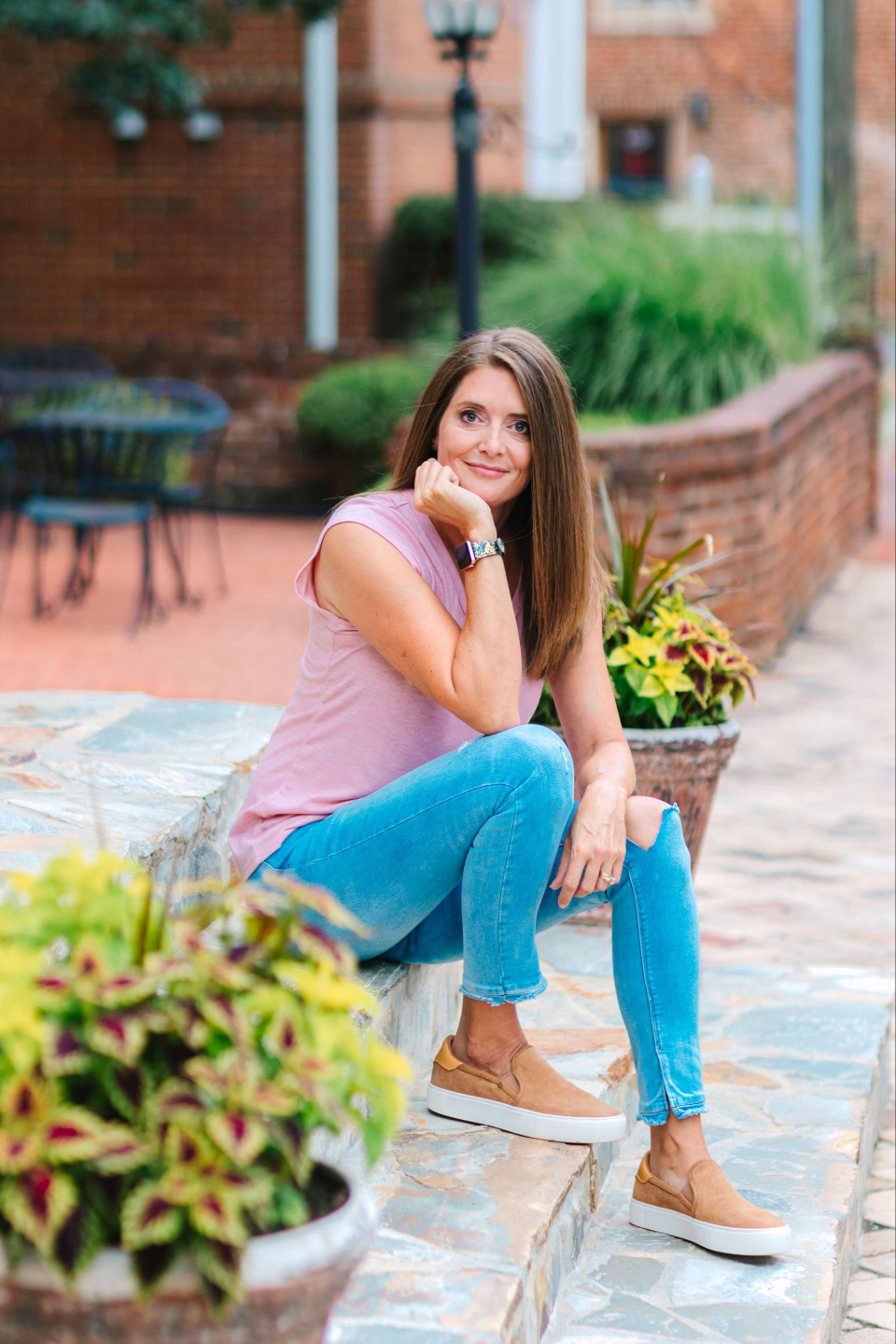 Unleashing The Power of
Photoshop Actions



Presenting

PatternMagic Pro, the unrivaled sidekick for crafting seamless patterns in Photoshop. This dynamic action set is a game-changer, revolutionizing your creative workflow and freeing up your precious time.



PatternMagic Pro

simplifies the intricacies of pattern design, allowing you to effortlessly generate flawless patterns that seamlessly repeat. Bid farewell to laborious manual processes and welcome a world of seamless pattern creation at your fingertips.
PatternMagic Pro

empowers you to create with unwavering confidence and precision from beginner-friendly techniques to advanced mastery. Unleash your imagination, elevate your pattern design skills, and embark on a journey to become a true craftsman of seamless patterns with

PatternMagic Pro

by your side.
Frequently Asked Questions
Will I have lifetime access to the course content?
Is this course suitable for beginners with no prior experience in Photoshop?
Do I need any drawing or artistic skills to create seamless patterns in Photoshop?
How long does it take to complete the course?
Will I need any specific software or tools to participate in this course?
What is your refund policy?
Are you ready to unlock the extraordinary potential of Photoshop Patterns Unleashed and transform your creative journey?
ENROLL NOW →
Ready to
achieve your goal? Choose your payment plan: